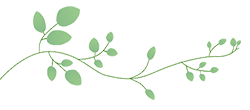 Prices
All prices posted on this website are subject to change without notice. Prices prevailing at commencement of placing the order will apply. Posted prices include all taxes and charges. In case there are any additional charges, taxes and/or shipping charges the same will be mentioned on the website.
Payment
All payments must be received by us prior to shipping the product or else the order will not be accepted and we don't have cash on delivery. We accept payment by net-banking, credit card, debit card.
Refund Policy
In case of any cancellation of the order, before shipping 100% payment shall be refunded. Once the goods are shipped only the product value will be refunded to your bank account or either as store credit.
Easy replacement
Khandige offers easy replacement for all products sold on Khandige organic.com, under certain conditions which are mentioned below.
· Customers will notify us of any damage or wrong Product within 72 hours from the date of receipt of delivery of the products.
· In case of transit damages, the issue has to be reported within 48 hours, after which we may not be able to accept the complaint.
· We may ask you to share the images of the product and the internal & external packaging material.
· Once we agree to replace, the defective/damaged product will be replaced with a brand new product at no extra cost.
· In case customer fails to inform Khandige within the stipulated time frame, Khandige reserves the right to accept or reject such request at its discretion.
· The replacement guarantee is valid only in cases of manufacturing defects and transport damages.
Damages due to normal wear & tear and negligence on part of the customer are not returnable at all.
False information
You shall not use false email address, impersonate any person or entity, or otherwise mislead as to the origin of a card or other content. Khandige Organic.com reserves the right (but not the obligation) to remove or edit such content and If you find any difference in the product please be contact to the concern person through Email or contact number it is in the address page.
Risk of Loss
All items purchased from Khandige organic are made pursuant to the shipment contract. This means that the risk of loss and title for such item passes on to you upon the products delivery.