Our Best Picks
Chosen by thousands of our esteemed customers and trusted by our esteemed buyers, these best in class products are best picks for you.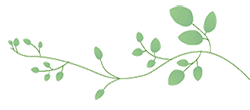 We, at Khandige, are dedicated to providing you with the finest quality authentic Ayurveda, and wellness products made using potent herbs which are sourced from our own lands, and other certified organic sources.
The Khandige family has been leaders in the field of holistic and sustainable agriculture and education since the 1800s, with deep roots in cultivation and medicine.
Since inception, the aim of Khandige organics has been to produce the best quality certified organic nutritional supplements, medicines, food and wellness products to discerning customers while striving to reach beyond the best international standards.
Today the company owns four large estates amounting to over thousand acres of land holding, numerous farms and fully certified manufacturing facilities producing and marketing certified organic products in India and abroad..
Most of the important herbs & other ingredients used in our preparations are cultivated in company owned lands to ensure high standards of purity.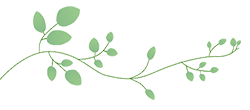 Combo Products
With proper research, trusted source and an ethical practice comes the success. We offer you the best quality products, produced in our state-of-the art manufacturing facility.
What Clients Say
Excellent products by Khandige organic. I am happy with all the products which has nice aroma and freshness
Supreeth Rao We have been using The Organic products almost from last 2 years. There are no preservatives add in any products and I have found the quality of produce to be beyond anything we have found in any other brands. The service is excellent with a personal touch that makes you feel like part of the family. We have also found the delivery to be extremely reliable
Manjunatha A Jivanamrtam is an awesome product for kids. One of the best home remedy for common cold and helps children to improve immunity. My kid has been using from since 1 year and it has worked good to improve his immunity Power
Kanthamani B