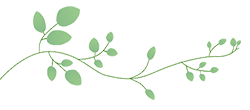 We, at Khandige, are a company dedicated to providing you with the finest quality authentic Ayurveda, and wellness products made using potent herbs which are sourced from our own lands, and other certified organic suppliers.
Our founder's family has been leaders in the field of holistic and sustainable agriculture and education since the 1800s, with roots in cultivation and medicine.
Since inception, the aim of the company has been to make available the best quality certified organic nutritional supplements, medicines, food and well-being products to discerning customers while striving to reach beyond the best international standards.
Today the company owns four large estates amounting to over thousand acres of land holding, numerous farms and fully certified manufacturing facilities producing and marketing certified organic products in India and abroad.
Most of the important herbs & other ingredients used in our preparations are cultivated in company owned lands to ensure high standards of purity.